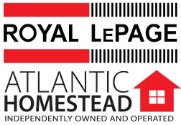 Would you like to know the
Value of your Home?
We can give a no obligation Market Valuation!
Our Agents have sold more Homes in 2021!
In 2021, no brokerage has closed as many homes as us!
We have over 60 agents to work with you.
Find an agent that works with you & understands your home &
real estate needs!
It is a sellers market!
Homes are selling fast, if you are looking to list now is the time!
No Obligation
Are just thinking about selling, but just want to know the value before?
We can help!
By submitting your message and personal details you are permitting us to contact you by these means in response to your inquiry.