Our Mission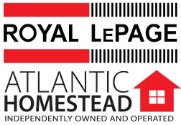 Royal LePage Atlantic Homestead is comprised of over 70 full time professional REALTORS® as well as a dedicated Broker, Owner and devoted support staff. The diversity of our staff has given us exceptional knowledge of the Newfoundland Real Estate market.
As Canada's Real Estate Company, Royal LePage is proudly Canadian. Since 1913, Royal LePage has been helping Canadians buy and sell homes in communities across the country. We are very proud to be a local business with such an iconic, national real estate brand supporting us, our REALTORS® and our clients.
Our mission is to deliver innovative services and market information with superior client satisfaction all the while making a meaningful contribution to the communities in which we live and work. We are proud of the integrity and professionalism of our REALTORS®.
Our Leadership and Management Team
Our leadership and management team includes experienced professionals with decades of combined industry expertise to coach and mentor our team. Our commitment is to provide our REALTORS® with powerful business tools, supported by a strong brand, culture of collaboration and innovation, and have access to the services and leadership they need to be successful in all types of Real Estate Transactions.
Our brokerage has won the National Royal LePage "Best in Tech" for 2021 and our Marketing Manager was recognized as one of the Top "Lead Managers of the Year" for both 2021 & 2020. We also took home the Royal LePage Shelter Foundation - East Coast Brokerage of the Year in 2021 for giving back through our events and fundraising efforts.
Testimonials
" I just moved into my wonderful new home, thanks to Tara Sparkes! I was very anxious about buying a home from a distance, but Tara was amazing. She video chatted with me through viewings and answered my many, many texts. She set me up with the professionals I needed to see my home through closing. Tara is professional, responsive and patient. I gave her a checklist of what I wanted and I have a home that has all of that and even more!! I couldn't be more pleased. I highly recommend her "
- Joanne Mercer
" I cannot recommend Ryan Elliott enough! Purchasing a home is very intimidating, especially when it is your first home. Ryan made the process enjoyable and exciting! He was constantly on the lookout for homes that were a good fit for us, and was always quick to answer my (million) questions. I will never be able to thank Ryan enough for helping us purchase our home! "
- Rebecca Stone
" Feeling really grateful. We moved into our forever home today! This process has been a rollercoaster of emotions for us; however, Ryan Elliott did nothing but assure us things would work out.. day after day, home after home. Late in the spring, we were ready to give up on the entire process. We had our home on the market for 8+ months(with another realtor) and little to no interest. We gave up. One day while speaking with Ryan as a friend, not a realtor, we decided to give it one last shot. Within no time the viewings began to pick up. Within a few short months we had an offer accepted and our home was SOLD! Due to many unforeseen and unfortunate circumstances we then had multiple deals fall through for the purchase of a new home. And again, Ryan did nothing but assure us it was going to work out, every single day! He was at our beckon call, day and night. Ready and available for viewings at our request and convenience. Response times to texts, calls, and emails were immediate, day or night. He worked relentlessly around the clock to find us exactly what we were looking for. And he followed through with every single detail. We closed on our dream home today and we couldn't be happier! We will recommend Ryan to any and all friends, family, or strangers! He was an amazing friend and even better realtor through the whole process! "
- Dena Pennell
" Purchased my cabin from Jonny in March. Excellent to deal with, nothing was too much to ask. Took care of everything... made it seamless from start to finish!! "
- Jim & Kelly Hiscock
" We are so happy Ryan Elliott was referred to us. As first time home buyers we were unsure of the whole process. He guided us through everything. He responded to every call, text, or email very quickly. He was always available for whatever silly questions were thrown at him. He worked so well around our busy schedules and made things always work. We will be sure to refer Ryan to anyone in our future. "
- Kelly Hudson
" Ted Williams - Best real estate agent. Highly highly recommend!! "
- Roberta Reid
" Ryan Elliott made buying our first home as easy and stress free as possible, would recommend to anyone !! "
- Shawn Loveridge
" Looking for realtor? Brahm is your guy! Awesome service, quick replies, very knowledgeable in the industry! I wanted a place as quickly as possible and he helped me find the perfect house in the perfect location with an awesome view! Thank you so much Brahm ! "
- Ashley M
" Kathy Butler makes the home buying experience so easy and enjoyable. She takes the time to understand what you and your partner want and shares the excitement of finding 'your perfect home'. She is honest, sincere and works around the clock. I would never go with another agent and am looking forward to working with her again. "
- Allie Boyd
" This was my first time selling and buying a home and I did not know anything but Kathy Butler guided me through each step of the process. She listened to what I was looking for and found me my beautiful condo on the first day of looking. She was always available to answer questions, provide guidance, and with her many years of experience I had faith in her all the way through. If you are buying or looking for your dream home then I highly recommend Kathy. Thank you so much for finding me my beautiful home. "
- Joanne Butler
" Ryan Elliott made buying our first home stress free, would recommend to anyone! "
- Kelsi Stevenson
" Sarah Lush is excellent to work with and is great at helping you find what your looking for. She is also very good with working with your schedule. I would definitely recommend Sarah to anyone buying or selling ! "
- Liam McGrath
" Very happy with Ryan Elliotts service. He identifies and observes important details and features of the homes during viewings - he also provides such value during the whole process. He is beyond helpful and patient, I would 100% recommend Ryan again and again "
- Renee Gosse
" Liam Condon's professionalism, style, hard work and dedication made selling our house very simple. The house sold on the first day after some minor touches Liam suggested making the transaction seamless. "
- Stephen Macdonald
" When I knew I was ready to buy a home I contacted Brahm right away. His experience as a contractor helped me filter out homes in the downtown core. With homes being 80 yrs old plus it was of a huge benefit to have Brahm's experience. Would highly recommend. "
- Brian
" Originally from Newfoundland, Pat and I are retirees living in Windsor, On. We decided we would love to have a summer home in St.John's and contacted Brahm to help us in our search. Although we initially were looking for a home in St.John's we fell in love with the Bay Roberts area. Brahm went above and beyond and met with our home inspector and even helped deliver some of our personal items on closing day. Thank you Brahm. "
- Bill & Pat Noonan
" Brahm knows the St. John's property market inside and out! He is an absolute pleasure to deal with, the utmost professional and we felt very confident in him finding the perfect home for us at the best possible price. We can't recommend him enough! "
- Michael Holden
" Brahm was an outstanding buyers agent for me! It took him no time to get a sense for what I was looking for, he was available for questions any time of day, and he provided expert advise and tips every step of the way! I can only recommend him. "
- Christopher Mong
" Mark Blanchard has been great to deal with, always available to answer the phone and meet with various family members to view the house for us, he has made the process of home buying easy and enjoyable. "
- Matthew
" My husband and I needed to purchase a home in Newfoundland while we were living abroad and weren't able to travel home to Canada due to the pandemic. We were lucky enough to find Heather Guy and we are so grateful we did! Even though we bought our home sight unseen, we felt confident that everything was in order as Heather was so thorough and particular with every detail. She's a pleasure to work with and we trusted her completely. She helped us find our dream house and we can't recommend her enough! "
- Stephanie and Jens
" Marie, Thank you so much for everything you did for us. We truly appreciate your kindness, enthusiasm & patience. Best Regards, Ellie & Steve "
- Ellie & Steve - November 2021
" Heather Grace-Sinnott goes above and beyond to get the job done. Whether it's finding someone to buy your property or finding you your next home she does everything in her power to make it happen. She puts the client first 100% of the time which I why I have had her help me time and again with buying new homes. Reach out to her today if you want an honest helpful agent! You won't be disappointed! "
- Lucas Hounsell
" I would highly recommend Heather Grace-Sinnott for any transaction. She is thorough, knowledgeable and is always looking out for the best interests of her clients. When I receive a deal from Heather, I know that everything is in order and that she will go above and beyond to close the deal on time for our clients. "
- Jennifer Hayes – Dunne and Baker Law
" Ryan Elliott, has been phenomenal during my first house purchase. He never led me astray and went above and beyond to help me find the perfect neighborhood and home which fit for me. Ryan's expertise in real estate made my search stress free and effortless. Ryan's connections and liaison with other industry professionals made every step smooth. I had no doubts in any parts of the process, knowing Ryan was involved and best representing me. I am beyond ecstatic with my new property and I am looking forward to making it my new home! Thank you again so much Ryan! I could never have done it without you! So grateful I have had this experience for my first home 🤗 If I sell and or buy again I know I won't want to go with anyone else! Thank you again, Holly Whelan "
- Holly Whelan
" Marie, you are simply the best! Thanks so much, we could never have done it without you. We are so happy & love our new home! Susan & Terry "
- Susan & Terry - November 2021
" Ryan Elliott was the absolute best! Highly knowledgeable, incredibly responsive, and just an overall enjoyable person to work with. He made the transaction a breeze, and provided us with guidance and advice we trusted. If we buy or sell again, Ryan will 100% be the person we go to. Couldn't have been better! "
- Lesley Brophy
" Jonny is a great guy with a great attitude and worked very hard to find us our new home. If you're looking for a new house, or even considering selling, definitely give Jonny a call and set up a meeting, he goes above and beyond to satisfy his clients. Thanks again Jonny for everything. "
- Geoff Hynes
" Thank you Marie for your patience with us during the process of buying our home. Your knowledge helped steer us in the right direction and you helped us realize that its also important to keep in mind re-sale as well as our own individual needs. We wouldn't hesitate to recommend you to our family and friends. -All the best, Susan and Scott "
- Susan & Scott - November 2015
" We had been thinking about downsizing and selling our home but were unsure about timing and we were worried that a prolonged sale process would be difficult to manage with our busy schedules. Shawn was there to help us understand the housing market and provided great advice of when to put our home for sale to maximize our price and minimize the time on market. Our decision came together quickly and Shawn was there to give us practical advice as how to prepare our home quickly so that it showed well. In the end, our house sold quickly and we were very satisfied with the outcome. If anybody is looking for a real estate agent that understands the market and has good advice on how to sell quickly I would recommend Shawn. "
- John Moores
" I could always call upon Ted Williams for info in helping me make certain decisions that would always benefit me. "
- Corey Noftall
" Heather Grace-Sinnott was a great help to my wife and I on both the selling and buying side of our recent move. She was knowledgeable and courteous, and on more than one occasion went above and beyond what I would have expected of a realtor. We would have no concerns whatsoever about recommending Heather to our friends and family, as she was a pleasure to work with "
- Chris Browne
" Matt Tucker is such a diligent worker. He certainly made us a very happy couple! "
- Joanne Brenton
" We are so grateful to have worked with Kim French to find our forever home. Not only is she a wealth of knowledge, but her patient, approachable demeanor made this big decision feel comfortable and exciting. She helped keep our expectations in check but also supported our ideals - and here we are, in the house of our dreams after moving from out of province! Kim responded promptly to all of our very random questions and helped us make super informed decisions throughout the entire process "
- Tessa Dubeau
" I have purchased three houses from Kim French over the years and the last one was for my parents. She always goes above and beyond and is so knowledgeable. A sincere Thank You Kim for all your hard work ! "
- Bruce Carey
" Liam Condon was incredibly understanding and responsive to our needs and worked tirelessly to get us into our new home. We are forever grateful for his hard work and would recommend him without hesitation to anyone buying or selling real estate "
- James Ferrell
" A very big thank you to Ryan Elliott at Royal LePage Atlantic Homestead. Ryan sold my home within a month, within 98% of asking price and helped me find the home of my dreams! I am so grateful to have had his guidance through this difficult sell/buy. Ryan is professional, generous, patient and knowledgeable. If you are looking for a realtor who goes above and beyond, he is your guy!! There is no one else I would have trusted more. Highly recommend! "
- Nicole Butler
" It was such a pleasure working with Kim French, who had all the answers to facilitate our out-of-province real estate purchase. I would highly recommend her (and her support team) - she made our move back to NL easy and painless. "
- Paula Walters
" We recently found ourselves wanting to purchase a new property for our growing family. Having dealt with Ryan Elliott in the past while viewing other properties we decided it would be in our best interest to include him in this transaction. Ryan's professionalism and absolute willingness to help is second to none. We cannot say thank you enough for the work that he put in to make sure the purchase went as smoothly as it possibly could. "
- Dylan Hillier
" Kathy is hands down the best realtor on the island... highly recommend... her knowledge, personality and professionalism are second to non. She's in your corner to the final signing and beyond. "
- William Collins
" You were really great to work with. Real Estate really suits you. "
- Sherry R - Buyer Bay Roberts
" Chris Lewis helped us find our first home! It was a long process with too many viewings to count. He was very accommodating and made the whole process seem a lot less stressful. I would highly recommend Chris if you're in the market to find a home! "
- Jordan Hart
" Kathy Butler sold our house last June 2021.my wife and I found Kathy to be highly knowledgeable and competent in her field,she promptly responded to our inquiries. She was there for us any time we needed to reach out to her and we recommend Kathy to anyone purchasing or selling any home . "
- Paul and Bonnie Keats
" Thank you Ryan Elliott for helping us with the purchase of a little piece of beautiful Newfoundland by the water! Ryan was extremely friendly, professional, responsive, and kept us in line to make sure everything went smoothly with our closing. Buying or selling? Ryan Elliott is your guy! "
- Laurie Smith
" Ryan Elliott was a real life saver… I wasn't there to really do anything in regards to this house! He had to endure endless annoying phone calls from me about a lot of things! He was as professional and patient as if he was dealing with a major corporation…I was no different… that was pretty awesome.. I felt special, if he didn't know the answer to a question, he got it from someone who did..he went through the house with a fine tooth comb..he laid everything out for us…I wish all realtors had his qualities… I would recommend Ryan to ANYONE who needed his service…We are beyond happy with everything he did for us!! 😊😊 "
- Leeann Rideout
" Having Heather Guy as a real estate agent was like having your best friend or sister by your side. She was patient and understanding even when I changed my mind multiple times. Heather was professional, always available for questions and her real estate experience really showed. I hope she's available when I buy my next home! I can't thank her enough for helping me find my new home "
- Kim Dumaresque
" Jonny Fancy went above and beyond for us in the sale of our home. He was always accessible to us and made himself available at little to short notice. He is so friendly to deal with and is an absolute pleasure to deal with. He found us our new home and if we ever buy or sell again he will be our first call! "
- Latoya
" I found my dream home recently with lots of help from Ryan Elliott. Absolute satisfaction from his service. Ryan is very patient, knowledgeable and professional. We had almost 20 viewings before making the first offer but there was no single sign of pushing or anything, he was genuinely passionate on helping to find the home that works best for us. He has profound knowledge about houses, materials and such, can answer all my questions with confidence. He's also proactive on finding out more info about any property that I asked for, with a timely manner. That's only about house searching, Ryan was also great in helping the closing process went as smoothly as possible, with absolute quality. The deal was closed within a month despite some troubles down the road. He helped a lot in coordinating things to get the deal done and left me worry-free. Can't thank him enough. Absolute 5/5 stars. "
- Bui Duc Sinh
" Brahm helped us find the perfect Airbnb income property in the heart of Quidi Vidi Village. Were from Ontario and it was definitely an added plus to have a contractor who also sells real estate help us find the perfect spot. Would highly recommend and our partners will definitely be working with Brahm on our next Airbnb purchase "
- Ontario Corp.
" Awesome! Thanks so much Kathy Butler. You have been the best realtor we've ever dealt with. "
- William and Jade
" A true professional. She takes great care of clients. When real estate gets complex, Kathy Butler gets answers! "
- William & Jade
" Ryan Elliott was fantastic to work with! As first time home buyers we found him very informative with the process and he was always easy to contact and quick to respond. Ryan provided us with multiple contact's during the process, for all of the services required with purchasing a home, and we have been pleased with all of them so far which speaks to Ryan's professionalism. "
- Matt Piche
" Thank you for everything Deanna !!! You are amazing! "
- Christina Reid
" Thanks for everything you've done, Marie, to help us with this purchase...we couldn't have done it without you...and we certainly wouldn't have purchased a house sight unseen if we didn't trust you to work so diligently on our behalf. You are the very best! "
- Liz & Gerry - September 2020
" 5 Stars-Google Review "
- Zach Goudie
" Marie, Thank you for all you did to enable the swift and smooth sale of my father's house. It has been a difficult time for me so I want to let you know how much your knowledge, professionalism and pleasant manner meant to me. -Regards, LB "
- LB - Jan 2016
" Ryan Elliott has been one of the most professional real estate agents I've ever worked with, his responsiveness is unparalleled and he always goes above and beyond! He's definitely my go-to for real estate! "
- Ray Bursey
" Steve Callahan is a true professional. He helped me and my wife purchase our first house in August of 2019. I dealt with several real estate agents before meeting Steve, but decided to stick with him because of his honesty, clear insights, and in-depth knowledge. He was a great advocate for us, always responded promptly and provided us with great advice many times. Great job, Steve! "
- Robbie Cahill
" As first-time home buyers, we couldn't have asked for a better realtor. Shawn Rowe is so knowledgeable, patient, and supportive. He took the time to sit down with us, explained the process at every step, and made great recommendations while respecting our goals and desires. He also provided good advice about the cost and effort of any necessary repairs or renovations. He was professional, straightforward, and responsive throughout. We can't recommend him enough! "
- Caroline and Zack
" Jonny went above and beyond! He was very helpful, answered all of our questions quickly, was easy to reach at any time of the day, and eased our minds throughout the full process of purchasing our first home! Thanks again from the both of us! "
- Matt & Jessica Quilty
" Mark Blanchard helped me with one of the most important transitions of my life. Buying a house on my own was an emotional experience. I appreciated your honesty, sense of humour and kindness. I never felt any pressure or judgement. The market moved so fast but you got us in to view each listing right away that matched my checklist. Thank you so much for all your hard work & diligence in finding myself and the kids our forever home!! "
- C
" Ryan Elliott is an amazing realtor, undoubtedly 5 stars. I'm from out of town and Ryan was so accommodating and many times went out of his way to provide smooth service from start to finish. Definitely recommend his services to anyone!! "
- Brian Li
" Ryan Elliott was a pleasure to have as our realtor. His professionalism in dealing with our specific requests for the right buyer was outstanding. His friendly demeanor will instantly give you comfort that you have made the right choice in choosing him as your realtor. Thank you Ryan!!! "
- Donna Lake
" Brahm was a great realtor for a first-time home buyer like myself! He was so accommodating and knowledgeable, and helped me be more informed and comfortable with the process. Brahm was always easy to get in touch with, as well as kind, down to earth and positive. Thanks Brahm! "
- Hannah Curran
" We couldn't have asked for a better experience selling our home. Any and all bumps in the road Jonny was there with an answer for everything. From obtaining permits, organizing viewings (5 viewings in the first 2 days on the market) and finally after just 7 hectic crazy days he stuck a big fat SOLD sign on our lawn! If you are looking for a realtor who is connected on all social networking groups with a large number of followers and friends, Jonny is who you need to be calling to sell your house. We had 62 shares on our house from Jonny's real estate Facebook page alone- this guy knows how to connect with people on every level and is truly a pleasure to deal with. Can't say THANK YOU enough. "
- Megan & Tyler
" Brahm is a top notch realtor! Always quick to answer questions and help out anyway he can! He has contractor experience which comes in handy when shopping for a home! He helped us find a beautiful home! If you're in the market for a home! Brahm should be your choice to help you find your new home! "
- Jeff Lavalee
" Working with Sarah to buy our first home was such an awesome experience. She guided us through the entire process from start to finish and continues to check in with us. She really cares about her clients , is professional but friendly! Sarah was excellent at keeping communication through the entire process and made herself available promptly. We really put our trust in her and she helped us find our dream home. We would recommend her to anyone. Sarah has experience, motivation and is genuine! "
- Lauren Elizabeth
" Marie, We cannot begin to thank you enough. Throughout the most stressful moments your positivity and willingness to fight for us was greatly appreciated. We could not have gotten our first home without you! – Justin and Sarah "
- Justin & Sarah - July 2018
" As first time home buyers we didn't know anything about buying a home. Marie walked us through all the steps one by one and really made it much easier for us. She didn't try to push us to buy a home that wasn't suited for us. She listened to make sure we would be happy with the home we finally found. We wouldn't hesitate to recommend her to our family and friends. – Susan and John "
- Susan & John - June 2018
" She goes above and beyond for each client. She is honest, respectful, down to earth with a real knack for finding what you love or getting the best she can get for your home. She never quits on your dream. I have bought and sold with Sheilagh Byrne, I have come to expect the best and she brings it. I highly recommend her!!! You won't be disappointed. "
- M & J Taylor
" Heather Grace-Sinnott is a hard working woman with a friendly smile for anyone she meets!!! "
- Karen Rees
" Ted Williams is an excellent real state professional, his priority is to make sure you feel comfortable with your decisions. He's really patient and always goes the extra mile to deliver the best value. I was very happy with his work and I'd recommend him to anyone in the market for a new home! "
- Carlos Sanyer
" Jonny went above and beyond to find us the perfect home that fit our needs!! Thank you so much for all that you've done.❤ You made the transition so less stressful. 😊 You excel in your field, I wouldn't change a thing. Very highly recommended "
- Rose & Lloyd Bursey
" Brahm will be there for you every step of the way. He is very knowledgeable, and will be able to answer any questions you have. Brahm will not stop until you have a home you love. Very thankful to have Brahm as my relator. "
- Sarah Madden
" I am impressed with the knowledge of real estate that Ryan Elliott has as well as the great job he does for his clients. I truly believe he is one of the best real estate agents in St. John's NL. A top choice! "
- Doug Hannan
" Ryan Elliott is spectacular. It feels like he is only working for you. No matter the time or situation he always responds and handles everything with great care. If you're looking for an agent I would totally recommend Ryan. Also sold our house above asking in a day and found us a house in under 2 weeks in this crazy market! So glad we chose a Ryan as our agent. "
- Matt Reddick
" Thank you Marie for all your efforts is helping us work through the sale of our home. We especially appreciated your guidance in dealing with the home inspection issues. – Heather and Peter "
- Heather & Peter - Nov 2016
" Helped us buy our first home!!! Deanna was wonderful! "
- Vic Ralph
" Ted Williams is incredible! From the early stages to some hardships to eventually closing day that spanned nearly 6 months as our house was being built he was always there. He took time out of his schedule to meet with us and show us the home when we asked. Ted is a down to earth person who truely wants to ensure that his clients are happy every step of the way! if you need a real estate agent to help sell or buy he is the one you should contact! "
- Devin Sooley
" We just sold and purchased a new home with Heather Guy. We called Heather out of the blue because we saw her name on a house we wanted to view. Well, that was our lucky day! Heather walked us through every step of the way, she was available to us whenever we needed her regardless of time of day or day of the week and her patience is unlimited!! Heather really knows her stuff and she is super organized. If you are buying and/or selling a home you have to call Heather! "
- Brenda Croke
" Brahm is an amazing realtor! He is quick to respond to your questions and help out anyway he can! His experience as a contractor proved to be extremely useful when shopping for a home. Brahm is a very honest relator and should be your top choice to help you find your new home! "
- Adam Seymour
" Kimberly French helped us buy, then later sell, our first home, and buy our "forever home" She is honest, hard working, and she knows her stuff! Kim genuinely cares about her clients. She is excited alongside you when things go as planned. And if you hit any bumps along the way, she's right there to answer your questions, calm your nerves, and come up with a plan of action. She goes above and beyond, not just to get you into a house but to get you into the right house. "
- Danielle & Gerald O'Neill
" Definitely buying a house from this man (Liam Condon). True professional "
- Matt Donovan-Ball
" We cannot thank Ryan Elliott enough for all the hard work and dedication he put into selling our home and helping us find our forever home. He is so dedicated to his clients and his passion for his work is unparalleled. I wouldn't hesitate to recommend him to anyone looking to buy or sell as he will make the experience go as smoothly and positive as possible. Ryan is a genuine person who puts his clients wants and needs at the forefront! We are beyond delighted that we trusted Ryan to find our dream home! "
- Amanda Burke
" Thank you for everything you did for us! We appreciate all your expertise and guidance in helping us become first time home owners. "
- M & J - Buyers Bay Roberts
" Ted Williams will work for you, He has the best personality and it was a pleasure doing business with him ********** this is 10 stars if you're wondering "
- Gene Hedd
" Shawn Rowe made the process of buying our first home a breeze. He was very professional and happy to answer any and all of our questions. His knowledge about the entire process, from navigating the current market, to understanding home inspections and negotiating while in the offer stage, made our experience as stress free as possible. I'd certainly recommend his services to anyone looking to purchase a home. "
- Adam Scott and Robyn French
" I can't speak highly enough of Heather Guy as our real estate agent. Her professionalism, knowledge, honesty, integrity and hard work ethics are appreciated and respected. She is detail oriented, honest, good with people and explained everything in a way that was easy to understand. Heather made buying our new home such a breeze. Thank You Heather! "
- Celia and Robert
" Ryan Elliott was great to deal with. Answered my many questions quickly and found us exactly what we were looking for. "
- Ashley Petten
" Thank you so much for all of your work, you made such a frustrating experience feel so much better. "
- A & C - Buyers Upper Island Cove
" I cannot recommend Steve Callahan enough. From our first meeting to closing day Steve was amazing. Helped me find exactly what I was looking for and made the whole process smooth and easy. Excellent communication throughout, kept me informed and explained what was going on at all times. He was always available to take my call and genuinely enjoyed helping me purchase my first home. Steve is an absolute gem! "
- Jonathan Piskosz
" Jonny is THE BEST at what he does! Buying/selling a home is a very exciting, yet stressful time. I sold my house back in April and after a long process I finally got the keys to my new house yesterday. Jonny was there every step of the way whenever I needed him. He is very reliable and willing to go out of his way to meet his clients needs! If you're in the market to buy/sell a home Jonny is no doubt the right man for the job! "
- Ashley Head
" Mark Gosse, we thought that you worked diligently to find the perfect house for our family. You consistently provided houses on the market in the select locations we were looking at, additionally you offered advice on similar neighborhoods that might have been appealing to us. You were open to setting up viewings at date/times outside the normal working hours. We work M-F so this took away some stress of trying to find times to view properties. You were thorough in your walk through of properties with us. This was very valuable to us and we thought you provided an honest evaluation of the property and the asking price. This definitely instilled confidence in your intentions when viewing properties. -communication was adequate throughout the buying process. It was also great that you were active on social media and posted the listing on your Facebook page. "
- Renee Fagan
" Ryan Elliott was a pleasure to deal with. He made every attempt to gather information on what type of house I was looking for, then sent me every listing that fit my preferences. He made time for me while being extremely busy and never made me feel like I was hindering his work in any way. Ryan is very knowledgeable and professional. When he saw that I wasn't sold on a listing, he never tried to push me towards purchasing it. Instead, he would point out the positive aspects of the house and mention to me he had a few more listings to look at that I may like better. 10/10 would recommend Ryan to anyone looking to purchase. "
- Murray Bavis
" Ted Williams s kind, professional and very knowledgeable. He helped us purchase and sell our first home. I would strongly recommend his services. ***** "
- Rob Dryburgh
" Marie we really appreciate the time and effort you put into helping us find a new home. You were very professional and always so easy to deal with. It was a real pleasure working with you. Gary & Christine "
- Gary & Christine - June 2014
" Spent many months looking for the perfect place & Tara was there every step of the way. She set up home inspections, got me in touch with a broker & lawyer. She's new to the game but is already getting top quarterly sales for her brokerage. Also is very LTBTQ+ friendly! "
- Drake Logan
" Ryan Elliott was super helpful. A true professional. "
- Bill Lake
" Last May during the pandemic We purchased a cabin from Mark ! We could not get down to view properties so with our wish list, he went to work finding us a cabin . Within a week ,he sent us detailed photos and went out of his way to send us FaceTime video tours of the entire property, interior & exterior. He answered all questions along the way, with knowledge and facts. He checked all our boxes with what we were looking for. Our DREAM Cabin in the woods! Throughout the process of purchasing, from start to finish he worked diligently And with great attention to care & detail. We couldn't have been more pleased with respect to choosing the right realtor! Thank you Mark Blanchard!! All the best, you are the best realtor! "
- Wanda & Larry and two happy pups!
" Mark Gosse was awesome to work with! He was informative, respectful, and willing to find any information we needed about new listings (and we had lots of questions haha). He made sure to point out things all new home-owners should know and look for when searching for a home and he was always available/flexible when we were ready to set up viewings. He helped us find our first home and we are so happy to finally have the house we know was meant for us! "
- Julia Sears
" Ryan Elliott was great to work with- very professional, knowledgeable and reliable. He was always available to chat and consult with as needed. He was a great resource when it came to getting closing work on my home completed. Since I am living away in Ontario, I honestly don't know what I would have done without his support and his contacts to help me with the closing of my home. He certainly made a busy few weeks much less stressful. Thank you, Ryan! "
- Janel Genge
" So much thanks to our dear friend and fabulous realtor for helping to find us the perfect place. "
- K & S - Buyers Bay Roberts
" Ted Williams has been a trusted real estate advisor and helped find the right place for my family and counselled on which to avoid. Highly recommend! "
- Jim Hand
" Brahm is an extremely knowledgeable agent and very accommodating. He is prompt with responding and goes over and above for clients. I Would definitely recommend Brahm as an agent "
- Daniel Cooke
" If you are looking to buy or sell, Ryan Elliott is most definitely the right choice. If I could give more than 5 stars I would. In the past I have been less than impressed with the experience I have had with realtors. Ryan flipped this feeling on its head. He was always available, always on time, and frequently checked in with us. He worked around our schedule, which was important to us, as we have three children. He provided us with frequent updates, and was working hard behind the scenes to find us the house that would perfectly suit our needs. We dragged him around the city, more than once, and he happily did it with a smile on his face. His attention to detail and his drive to be the best will surely propel him to the top of his field. Thanks again Ryan! "
- Gillian Kenny
" A huge thanks to Ryan Elliott on the sale of my home. He has gone above and beyond any real estate agent to ensure a smooth sale and close. Ryan is patient, understanding and responsive. I would highly recommend him for all real estate transactions. "
- Paula Woodford
Previous
Next